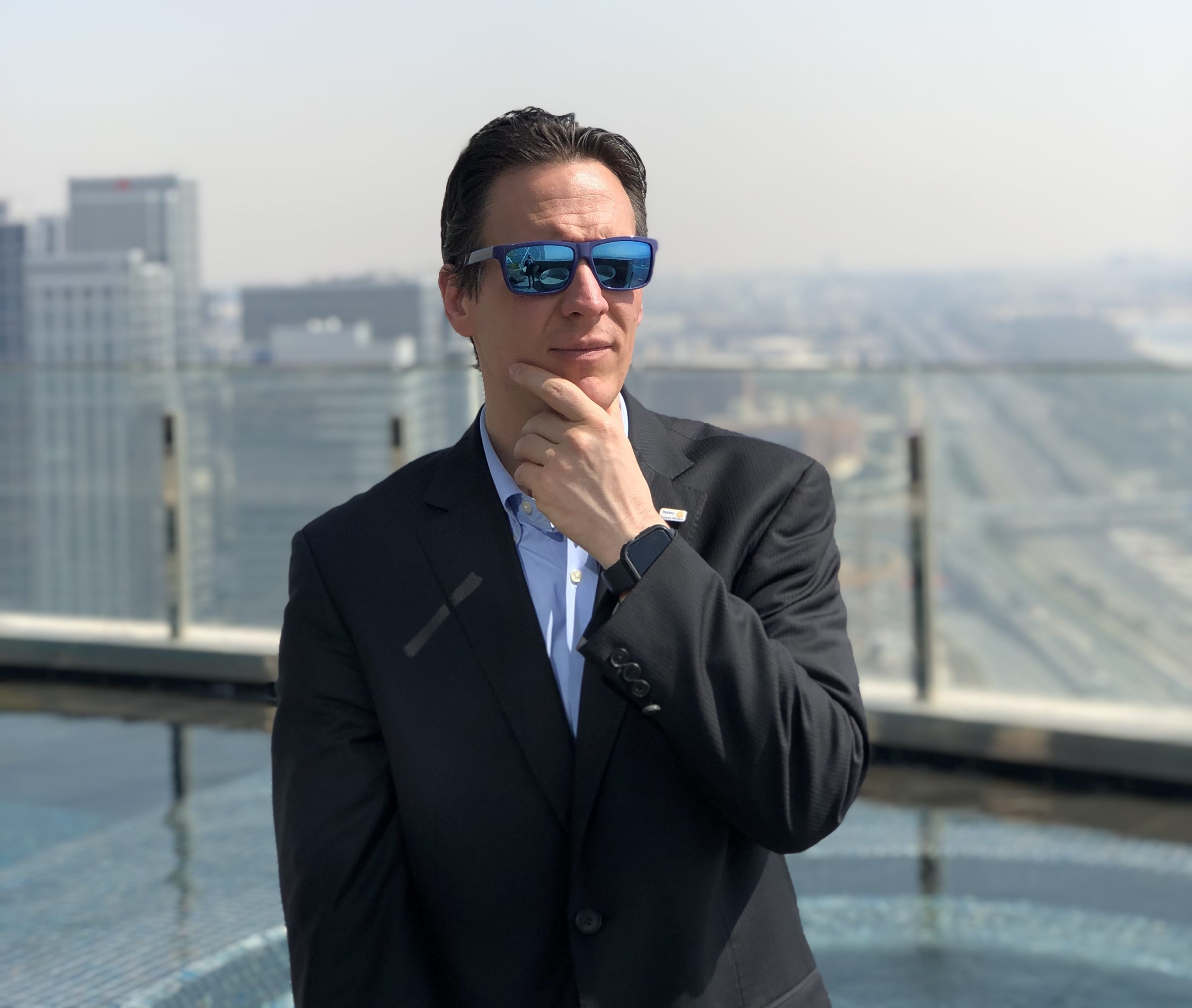 Intro
Sean Rigo is the CEO and Co-Founder of CompanyEgg, a company Sean founded with Mike Halvorsen, a 200+ million-page business search engine that was bootstrapped and launched in 2013.
Sean moved to Abu Dhabi in 2020. Sean is presently expanding the CompanyEgg platform to the GCC region and building a Website Builder for small and medium sized enterprises.
Objective
Sean has dedicated the last seven years to creating CompanyEgg, one of the world's first, true international business search engines. The world deserves a better solution to something that accounts for more than half of all searches in the U.S. "Near me" searches have spike 250% annually over the last two years, according to Google. The local business space is heating up all over the world and yet, there are still are entire markets waiting to come online.
Software engineered by CompanyEgg will lead the world in connecting customers to companies and in helping those companies create sustainable business models that they have more control over. We will make it easier for business owners to create modern websites, free from all the disasters and problems they face. The CompanyEgg Website Builder will allow small business owners to compete online on one platform.
How Sean Got Started in Tech
Sean's full time obsession with tackling complex digital marketing and Enterprise SEO campaigns stems from a rather unlikely source: in 2007, after traveling the world and training with some of the best Brazilian jiu-jitsu fighters in the world, Sean co-founded a martial arts academy. The entrepreneurial endeavor consumed Sean, who hungered to answer the questions:
How do I get Google to rank my small business website number one?
How do I grow with online lead generation?
Determined to master the digital marketing niche, the Bowling Green State University graduate attended some of the nation's premier digital marketing and SEO tradeshows and conferences. Sean was fortunate to network with top leaders in the space, many from Silicon Valley; those mentors taught him so well that he was able to build one of the fastest growing and most successful, multi-location Brazilian jiu-jitsu associations in the world with over 100 locations.
A former series 7 and 55 licensed proprietary equity trader for Hold Brothers Inc (a two-time Inc 500 Fastest Growing Company) and former staffer at General Electric, Sean has been working full-time with Digital Marketing and SEO since 2008. In addition to attending dozens of notable Digital Marketing and SEO conferences, Sean has hosted dozens of his own invite-only SEO networking events in Las Vegas that have been attended by more than 150 of the top Enterprise SEOs and Marketers in the world. One of those Enterprise SEOs was none other than Mike Halvorsen, who Sean met in 2012.
Sean's Hobbies
Sean is an avid international traveler and has visited more than 30 countries. Sean enjoys rock climbing, hiking, and Brazilian jiu-jitsu.
Sean is also a member of Rotary International and volunteers his time for various Rotary causes.
Pictures of Sean Rigo